Examples of our Diamonz in the Ruff Doggie Doo-Doo Bags!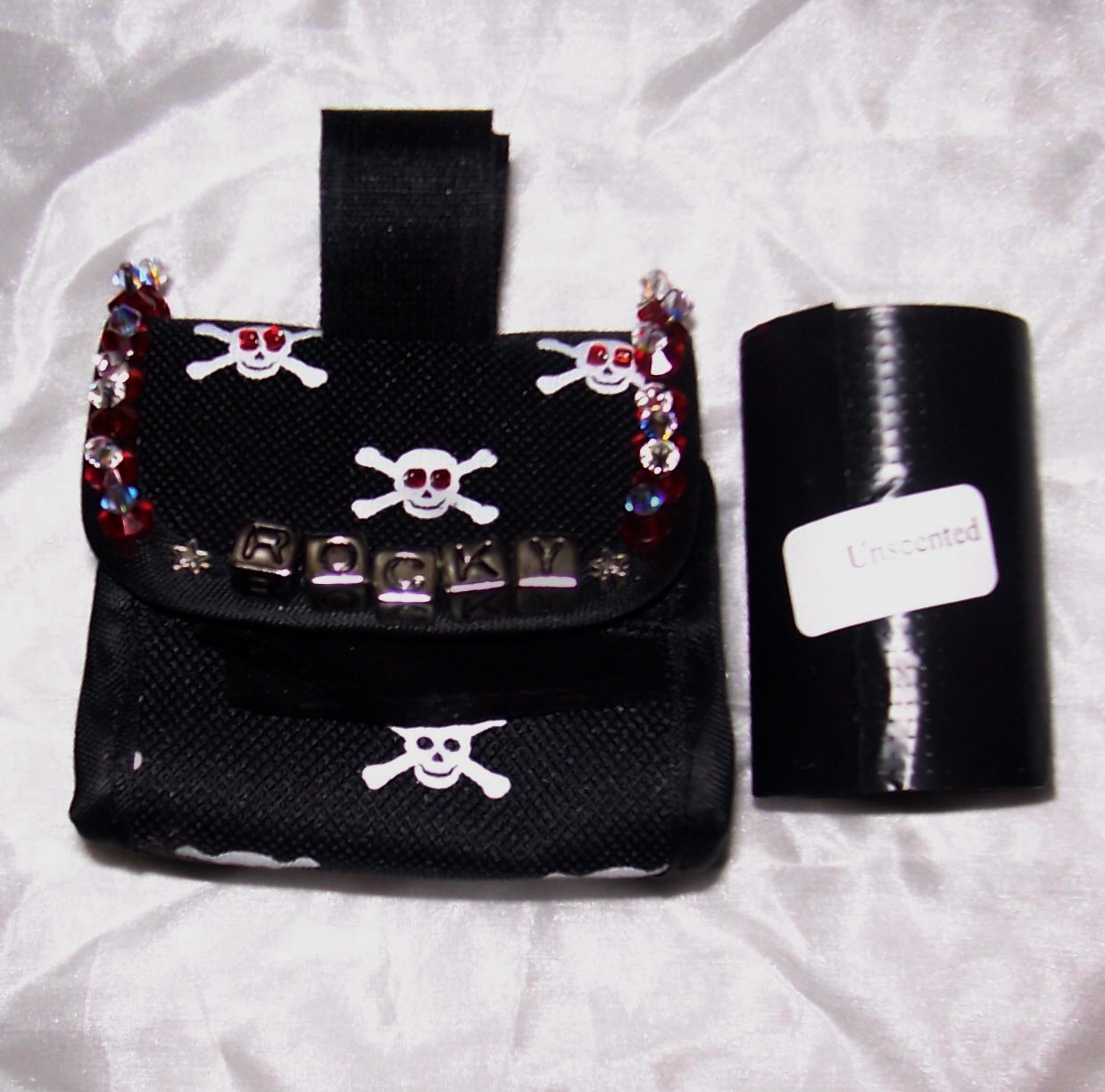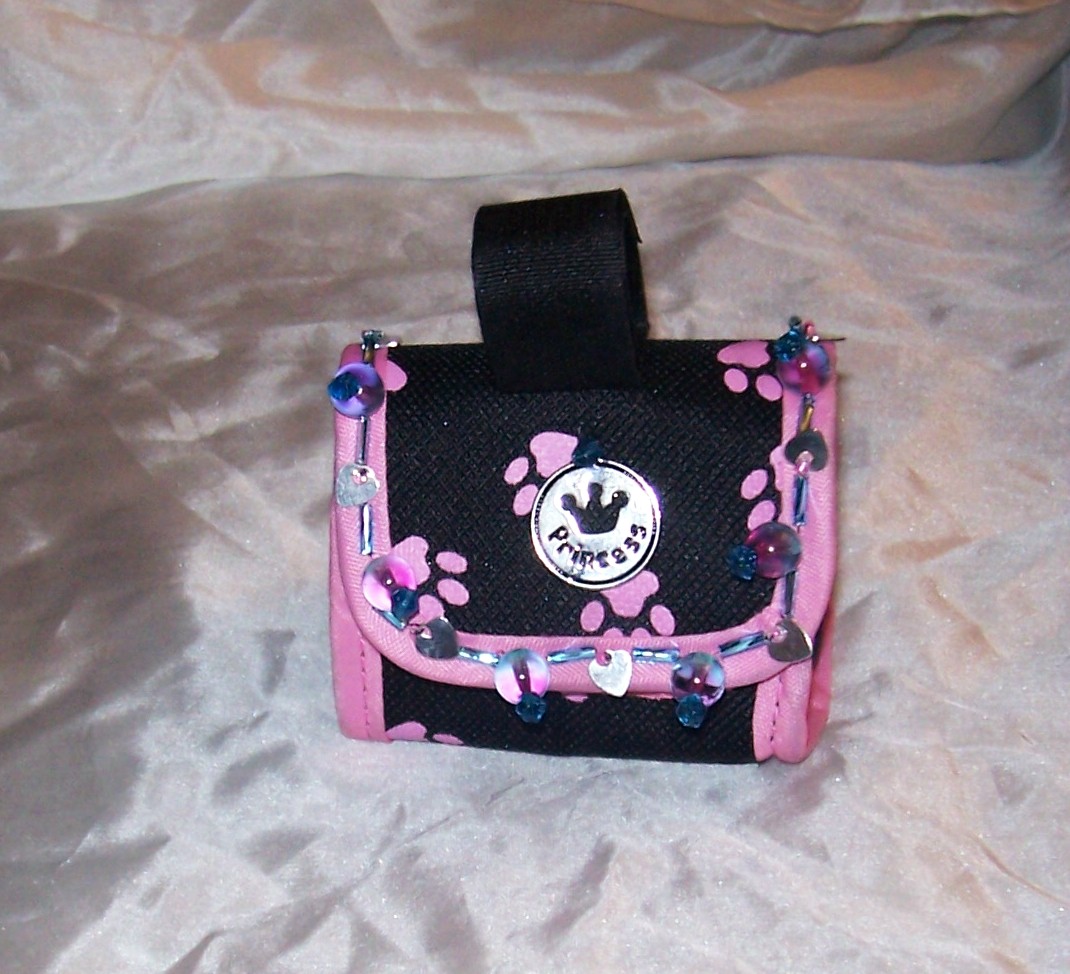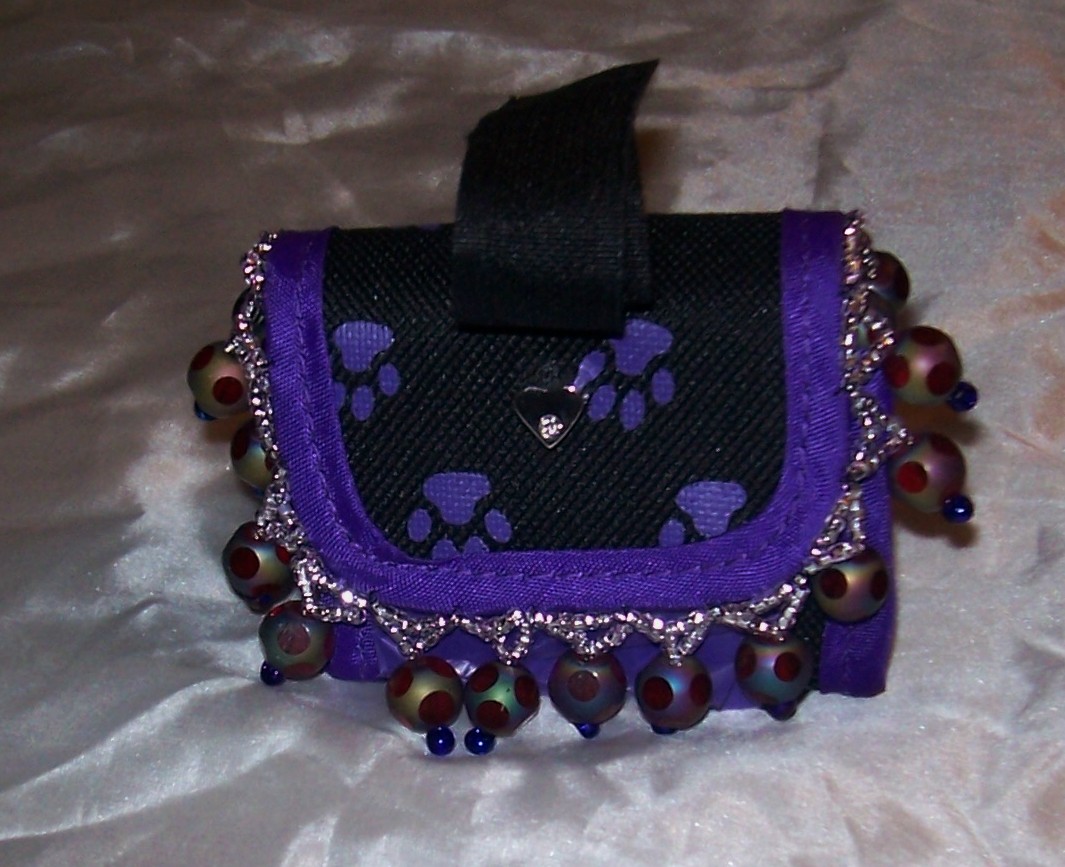 \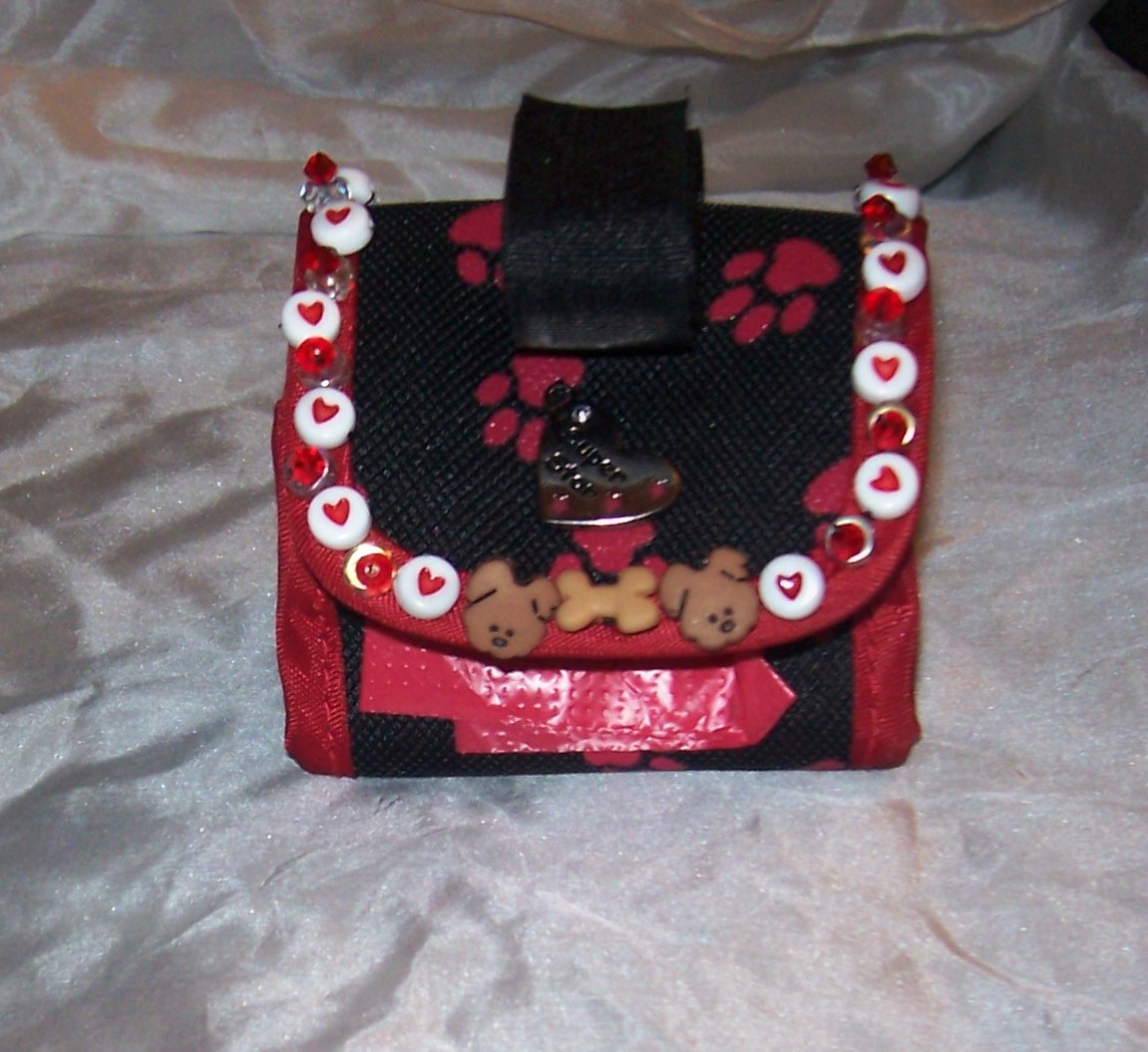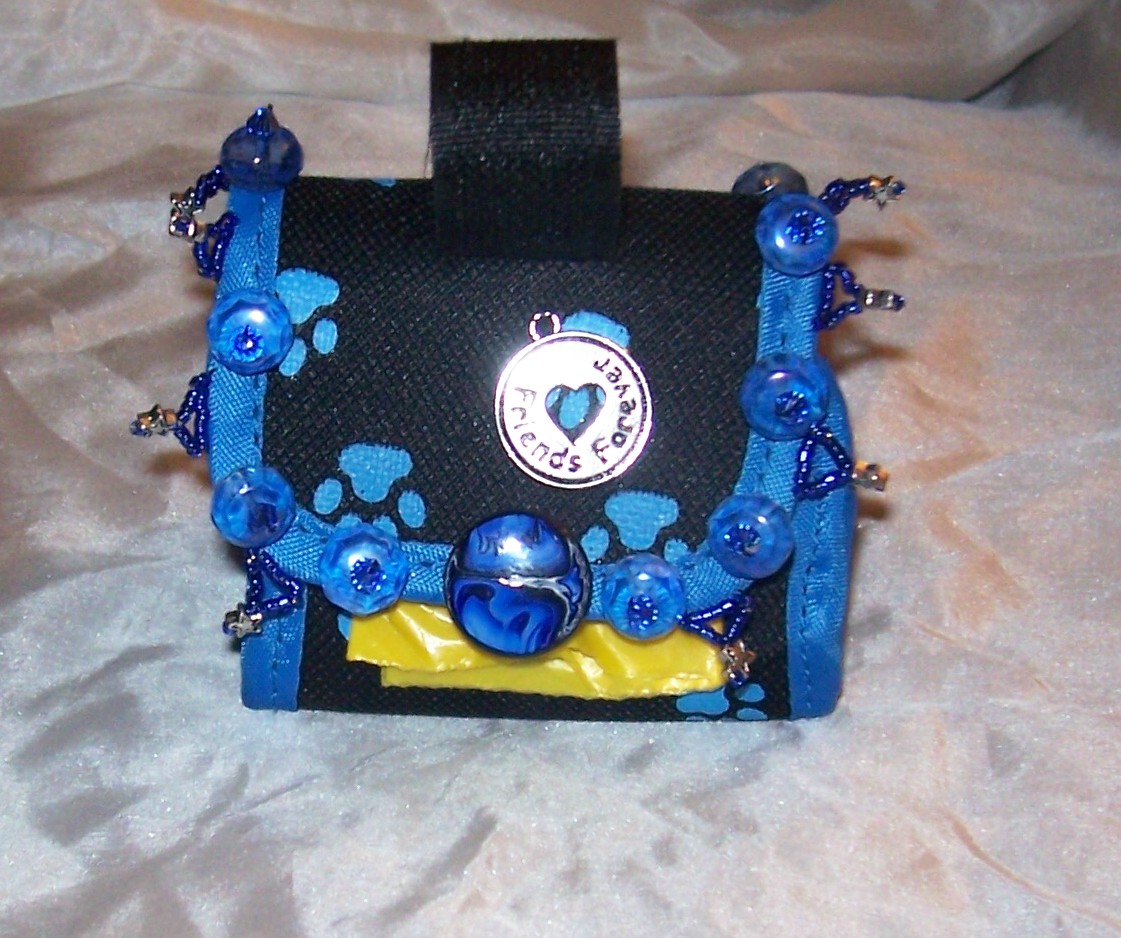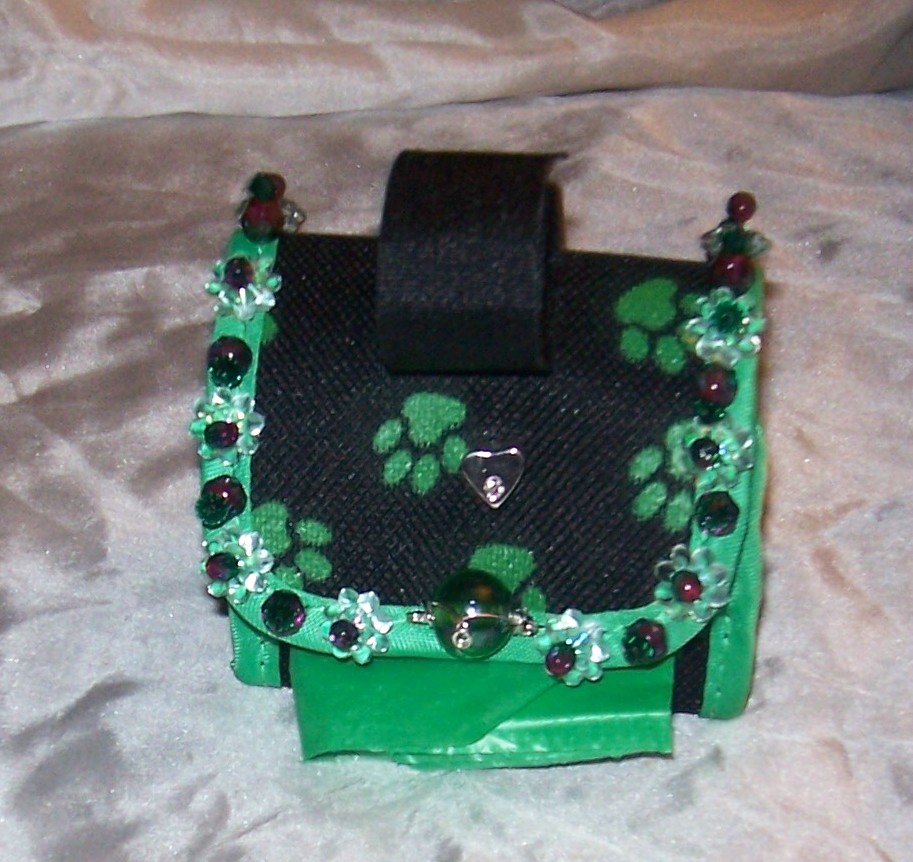 The 'Diamonz in the Ruff' Doggie Doo-Doo bags dimensions are 3" by 2 1/2" by 2". They have a velcro handle so you can easily attach them to your pet baby's leash while out for a walk.
The bags can be customized with your baby's name, different bead colours, etc. As well, the bags will be sent with a roll of 15 scented bags in the design as well as an extra roll of scented bags as a refill. Each colour of bag has a different scent of plastic bag insert. The black bag is the only type that has an unscented inside bag. The decorated holder for the disposable bags will fit most regular disposable doggie doo-doo bags, available @ most pet stores.
"Diamonz in the Ruff" bags are 25$ on average.The price includes the use of Swarvoski crystal beads on most of the designs with as well, glass/plastic beads and embellished with metal charms, all according to what you'd like! Your pet baby's name can be added, if that's what you'd like! All beads and charms are hand-sewn securely and lovingly by myself. Even the name tags are all stamped, cut and printed by hand by myself as well. The pictures are just examples of what can be done!
Please email me for more details. I'd be more than happy to talk with you about your customized desires!


Look @ our Pet Bling
Please Check out our Breast Cancer Awareness 'Doggie Doo-Doo' Bags and bracelets!
Look @ our 'Human Jewelry' that we make!
Look @ our 'Yank My Chain' Zipper/Collar Pulls & More 'Human' Jewelry!
Home- Please sign our guestbook! :)