Check out some pictures of our newest feature: Hand-knit, customized fur-baby sweaters!

Here's some samples we've made of "Fur-Baby" hand-knit,custom-made cat/doggie sweaters to keep your precious little fur-ones warm during this long, cold winter! Email us to let us know what you're looking for as we'd be thrilled to make something unique for your little one!
Here's Monty posing in his denim blue hoodie, complete with pompom & adorable puppy buttons!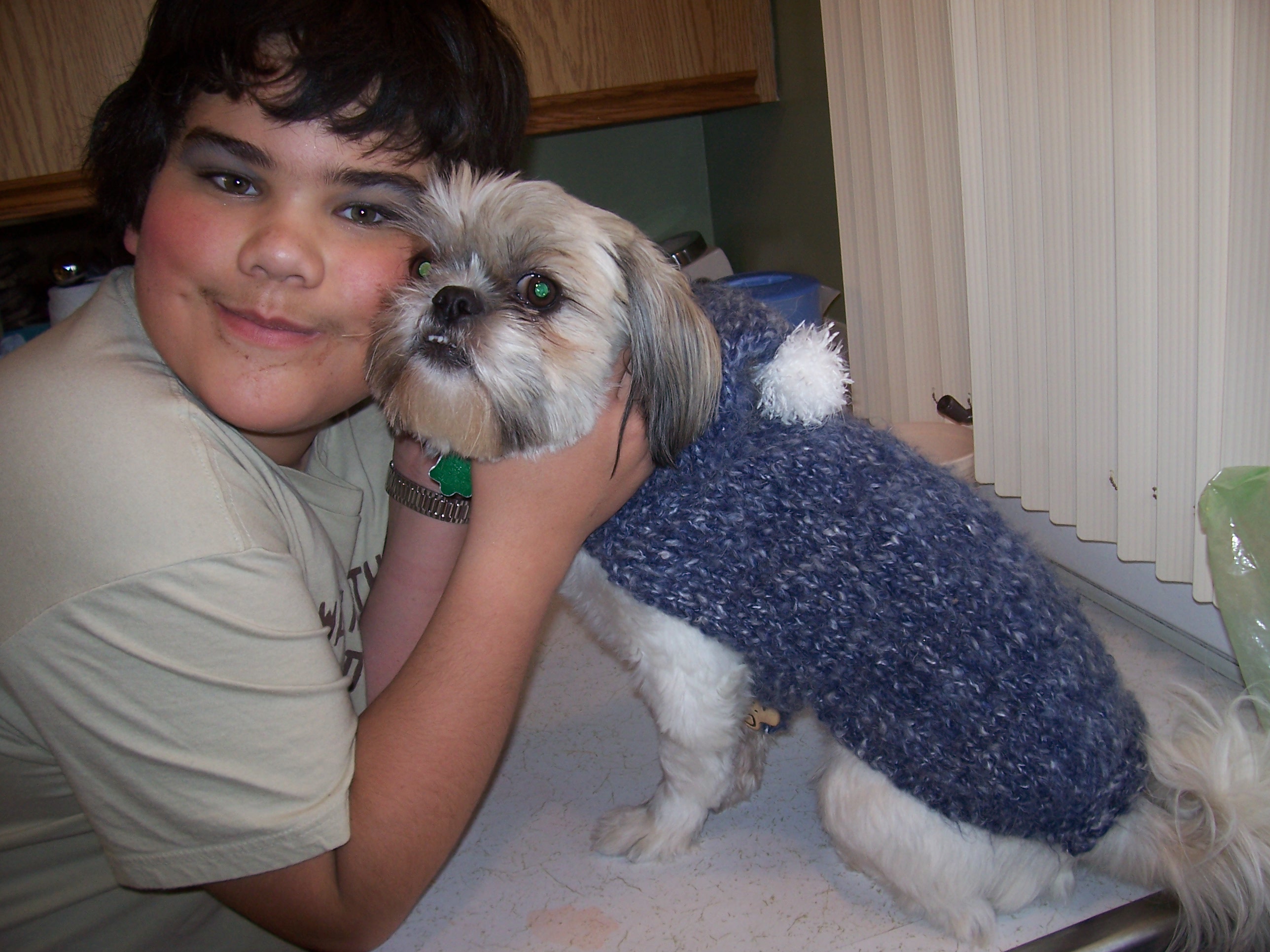 Here's Monty again, in another style called "The Turtleneck Style" in turquoise. Many different types of wool can be used & the sweater can be embellished with initials, charms, beads, faux-pearls: the possibilities are endless!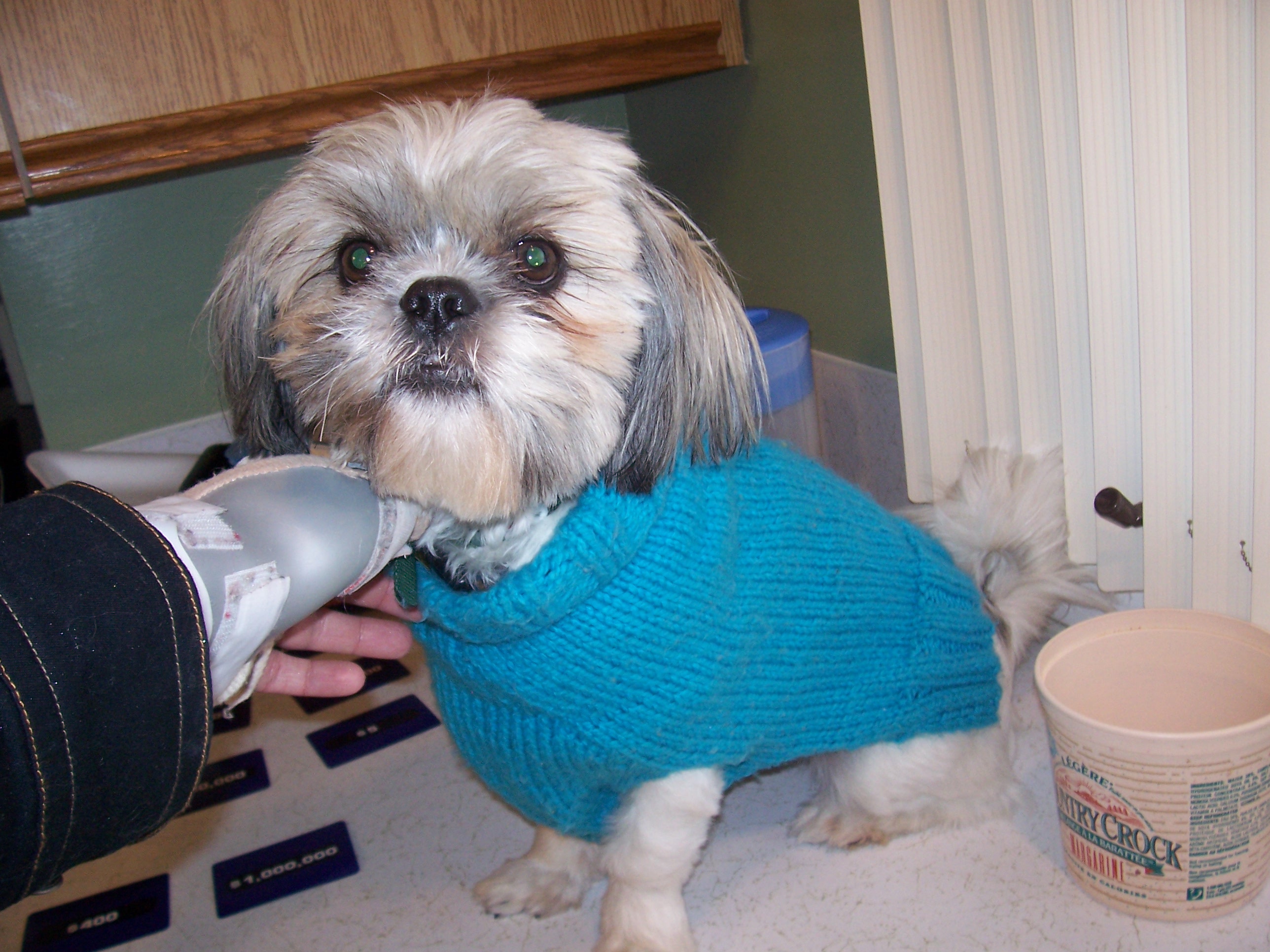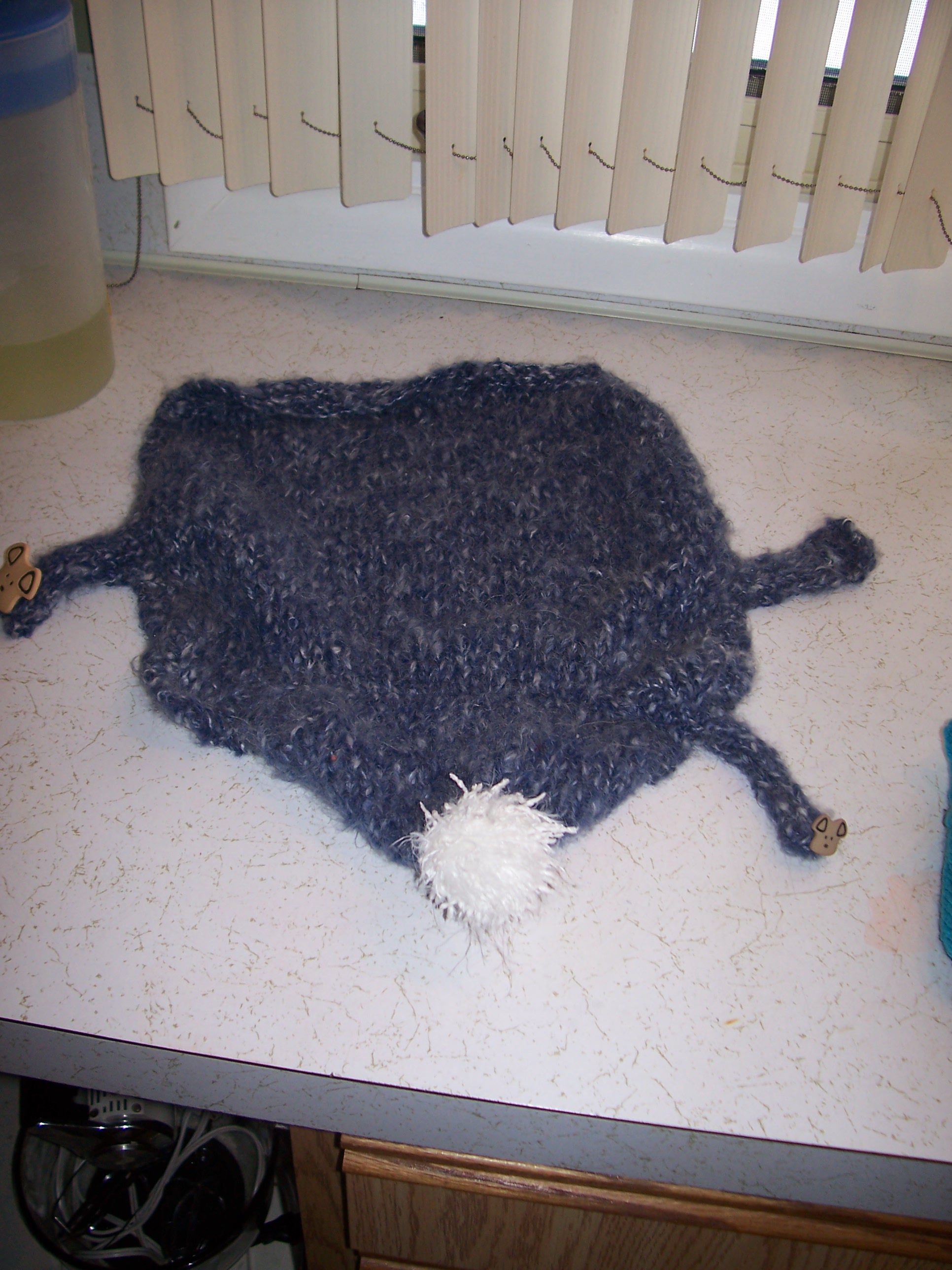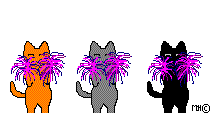 Home
Look @ our Pet Bling
Diamonz in the Ruff Doggie Doo-Doo Bags
Check out our Breast Cancer Awareness Doggie Doo-Doo Bags/bracelets for Charity
Look @ our Human Jewelry that we custom-make
Look @ our Yank My Chain zipper/collar pulls